Main Content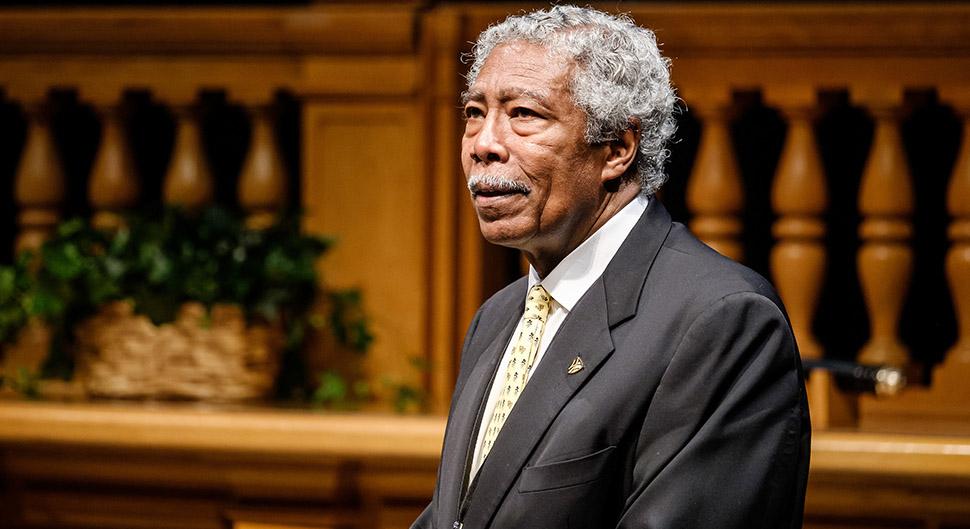 Remembering Trustee Larry Hopkins ('72, MD '77)
Dr. Lawrence D. "Larry" Hopkins ('72, MD '77), a well-known Winston-Salem physician, football star and Wake Forest University Trustee, passed away on November 9, 2020. He was 70.
Hopkins is survived by his wife Beth, their two children, Michelle and David ('12, MA '15), and two grandchildren.
Fifty years ago, Hopkins enrolled at Wake Forest, where he emerged as a standout chemistry student and Demon Deacon running back. He began serving on the Wake Forest Board of Trustees in 1986 and completed his seventh term this summer.
"While the name Larry Hopkins first became known to the Wake Forest family through his accomplishments on the football field, throughout his career he honored the University's motto Pro Humanitate, serving the community in exceptional ways as a beloved physician, leader and mentor," said Wake Forest President Nathan Hatch. "As a teacher, he shared his deep knowledge and selflessly offered his wisdom. As a trustee, he lent us his vision and drove our aspirations. And as a friend, he always had a ready smile and listening ear. Wake Forest has lost a giant in our community."
Earlier this year, Hopkins received the University's highest honor, the Medallion of Merit in recognition of decades of service to the University and the community: "He has not only served thousands of patients in our community with compassionate, expert care as a beloved physician, he has been a valued role model and teacher for hundreds of students in our medical school."
"Whatever I can do to help others makes life worth living," Hopkins said in a video shown at the Medallion of Merit ceremony.
Before returning to Winston-Salem to practice obstetrics and gynecology in 1983, Dr. Hopkins completed his residency at Virginia Commonwealth University and served in the United States Air Force.
In 1996, he began teaching medical students as an assistant professor of obstetrics and gynecology at Wake Forest's School of Medicine.
Jaleema R. Speaks (MD '08), one of the physicians taught by Hopkins, said, "I think many of us who have trained under him remember the time he handed us the scalpel and said, 'Okay doctor, keep the patient in the focus of what we are doing.' "
He delivered thousands of babies in Winston-Salem during his long career in medicine — including NBA player and Winston-Salem native Chris Paul. Hopkins just recently retired from his medical practice.
His legacy of service included co-directing the Women's Health Center in Winston-Salem, which focused on improving prenatal care and reducing infant mortality. The Center dramatically raised the level of healthcare for African-American women in Winston-Salem. He also served on Today's Women's Wellness Center's Health Advisory Council, the Women's Health Center Advisory Board and was the president of the Twin City Medical Society.
"There are a lot of us standing on his shoulders," said Brenda Latham-Sadler, associate dean, student inclusion and diversity, at the Wake Forest School of Medicine.
At Wake Forest, Hopkins also served on the Alumni Council and Board of Visitors, in addition to the Board of Trustees. In 1987, he received the Distinguished Alumni Award for his extraordinary service to the University, the field of medicine and the Winston-Salem community.
"Since the day he arrived at Wake Forest as a student 50 years ago, Larry Hopkins has been an inspiring and compassionate voice, a driving force for good, and an outstanding example of what it means to live a life of purpose," said Gerald Roach, chair of the Board of Trustees.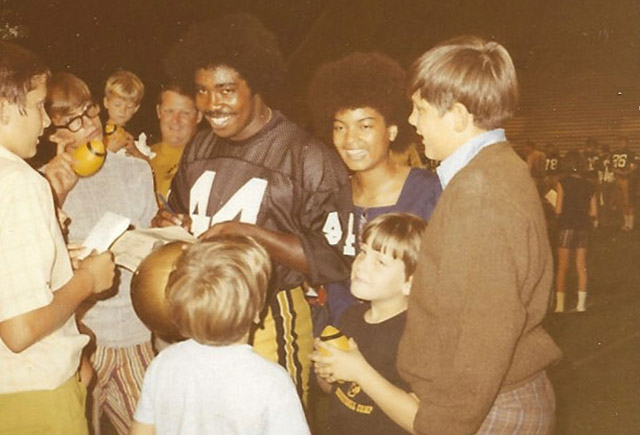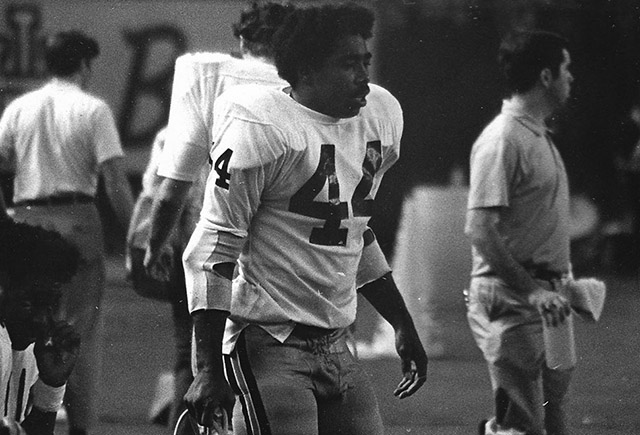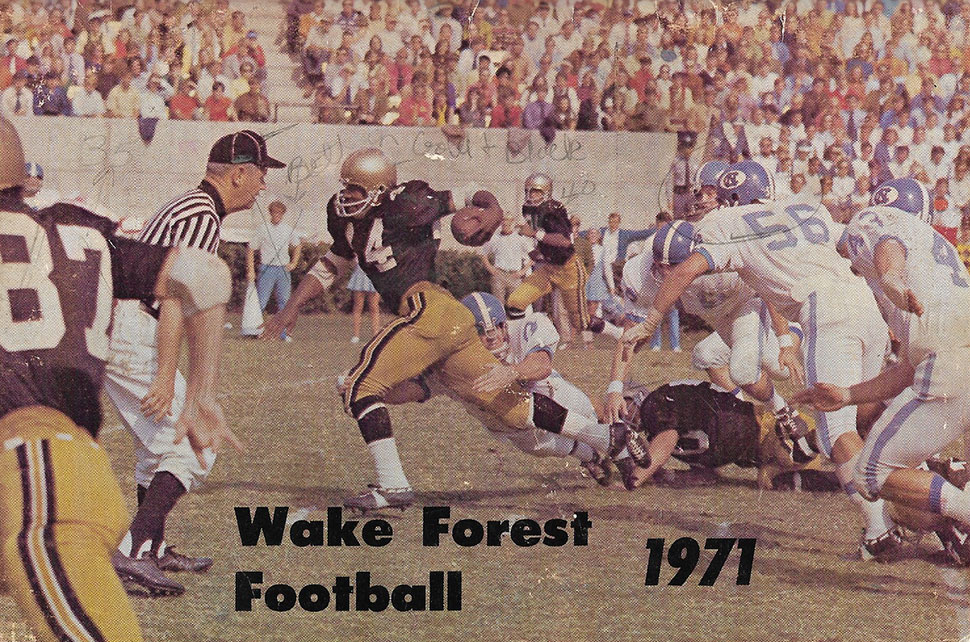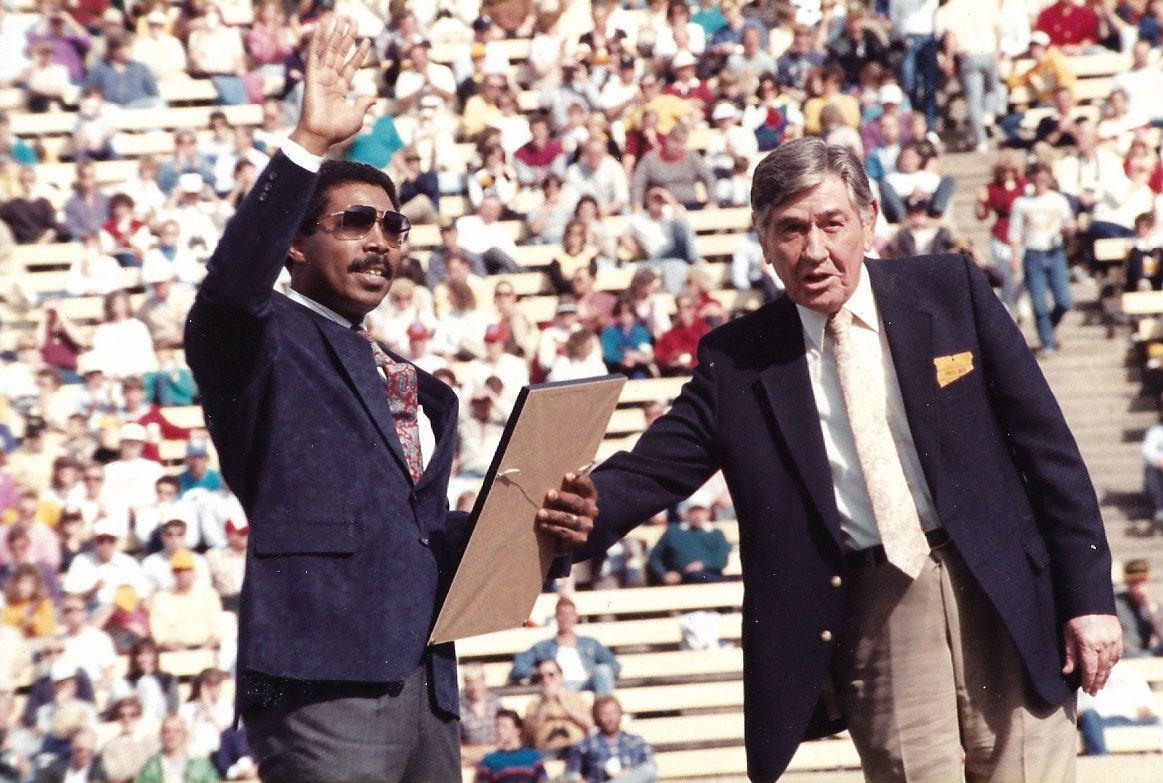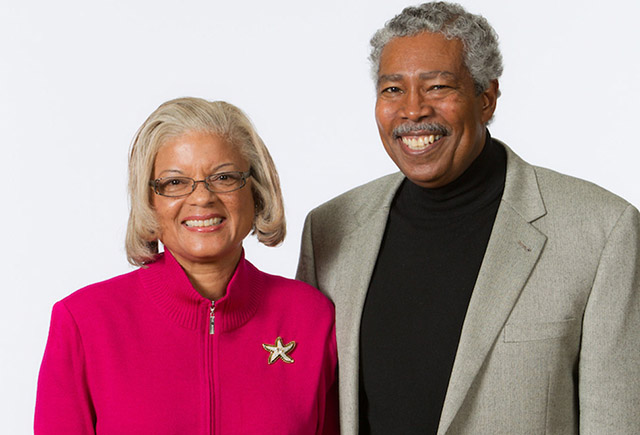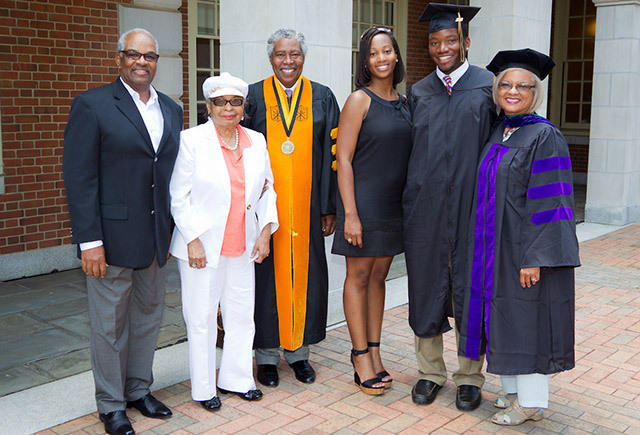 As a Wake Forest athlete, Hopkins led the University to its first conference championship and set the school's single-season rushing record. He also received the ACC Award for Excellence in Scholarship and Athletics.
Athletic Director John Currie said, "Dr. Hopkins' legacy touched generations of Wake Forest students, staff and Winston-Salem families. He was an inductee of the Wake Forest University Sports Hall of Fame, a Wake Forest Medallion of Merit award winner, and a true trailblazer in the Winston-Salem community."
"Larry Hopkins was one of the all-time great running backs at Wake Forest University," added former Wake Forest Athletic Director Ron Wellman. "His transition from a world-class athlete to world-class doctor is remarkable and an inspiration to us all."
Read more from Wake Forest athletics »
Hear the radio call of Hopkins' winning touchdown against UNC in 1970:

Reflecting back on his early days at Wake Forest, Hopkins said: "When I transferred to Wake Forest … they just took me in and it was like family, it was like home."
In lieu of flowers, contributions may be sent to Wake Forest University in support of the Magnolia Scholars Program in his memory (online or by mail: Wake Forest University, PO Box 7227, Winston-Salem, NC 27109) or to the Charlie L Kennedy, MD-Lawrence Hopkins, MD Fund for Graduate Medical Education in care of the Office of Philanthropy and Alumni Relations, Medical Center Boulevard, Winston-Salem, NC 27157.
Details about a memorial service will be shared when they are available.